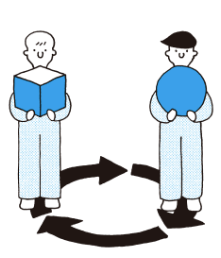 Join innovators, business leaders and entrepreneurs in our circular business model innovation workshop!

The workshop is centered around our new methodology and tools that help you systematically create and document circular business models. Our research and activities in this field are driven by an strong ambition to play a role in solving environmental and societal problems created by the traditional linear way of doing business.

During expert and client interviews we realized that many companies have a basic knowledge of the circular economy and the motivation to create circular solutions. We found out that despite these intentions, many companies lacked the knowledge and tools to stop talking and start doing. Our workshop format breaks down the complexity of a circular business model and helps you identify where your company can play a role within your ecosystem. Through a clear step-by-step process we will identify opportunity areas, create circular value propositions, detail your circular business model, identify key partners and show you how to analyze and test your business model's assumptions to decrease risk and increase knowledge along your route to implementation.

The workshop is hosted by the BMI Lab and based on research done at the University of St. Gallen to bring together extensive practical experience and academic excellence in the field of circular business model innovation.